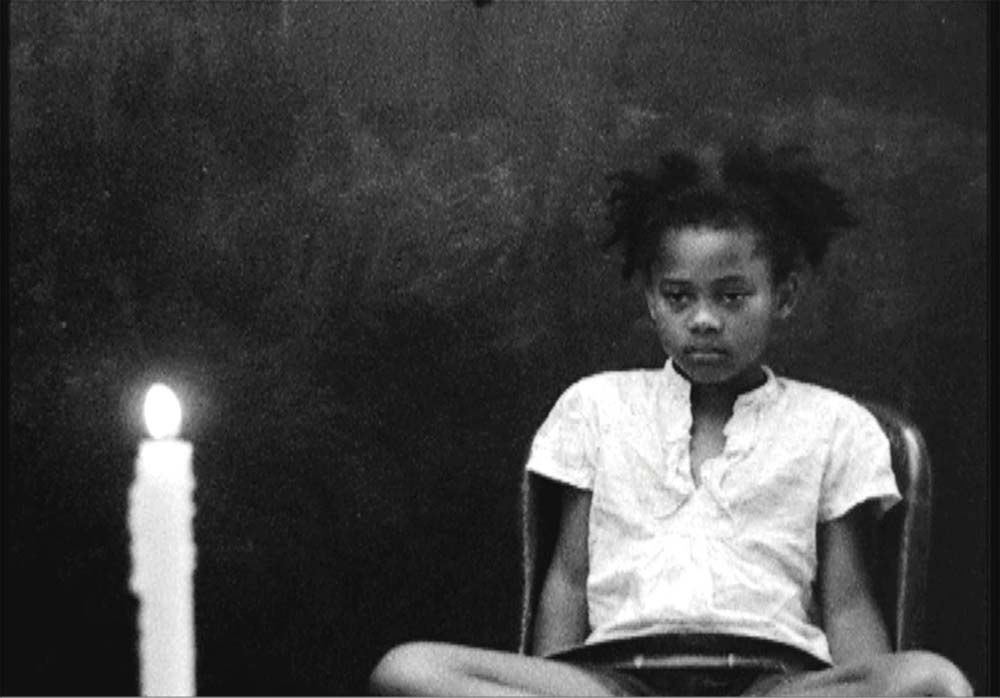 ©kje
With a sense of place and historical research, my films combine scripted and documentary elements with rich elements of formalism. The subject matter is the gesture or tasks caused by certain conditions in the lives of working class African Americans and other people of African descent. The conditions are usually physical, social-economic circumstances or weather. Instead of standard realism, I favor a strategy that abstracts everyday actions and statements into theatrical gestures, in which archival footage is reedited or re-staged, real people perform fictional scenarios based on their own lives and historical observations intermesh with contemporary narratives.
My recent film work still embraces the similar condition but I am increasingly interested in interrupting documentary scenes with abstract, formal scenes, those situations where necessity collides with coincidence. The coincidence is the scene that looks as if it was culled from archival footage, an accident or mistake in the actual film material, while necessity is the plot or character that drives the film. I am pleased when these qualities collide in terms of form, because it plays with this ambivalent relationship between art and narrative, fact and fiction. Eventually, I trust that by working in this manner, years from now, I will see my work as achieving pure form.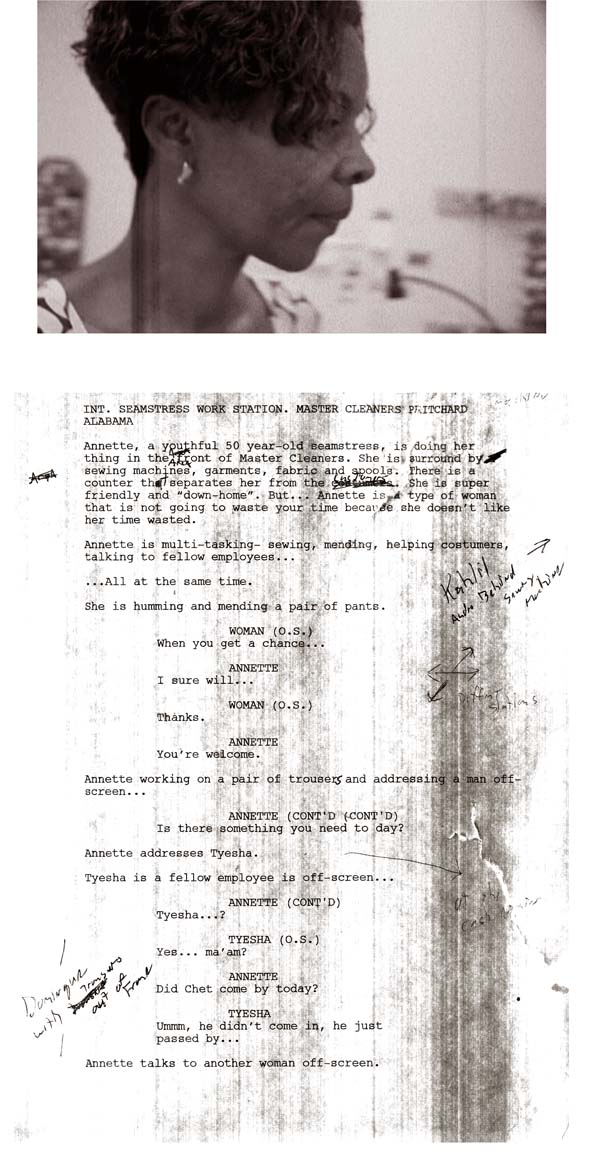 ©kje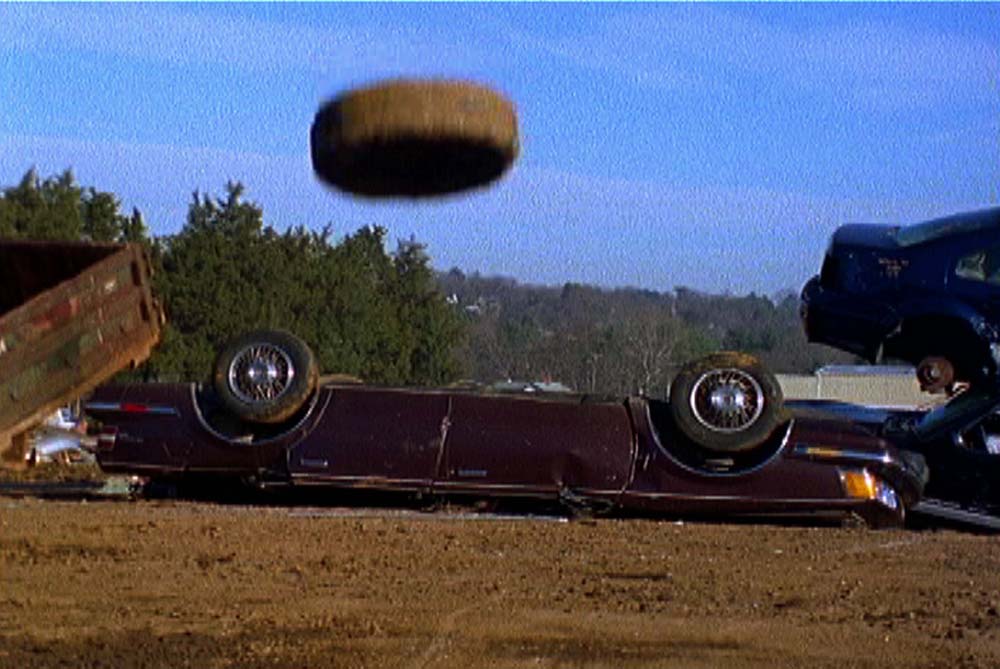 ©kje
Materials, Procedure and Process
It is important for the work to project and reveal the materials, procedure and process. This approach comes form my undergraduate art instruction and influences. My professors, educated at Iowa University and Yale in the 1970s, taught from this standpoint during my 80's college years. It was a post-Smithson approach. I believe that this approach is not necessarily important to be noticeable to the viewer; it merely explains how I continue to approach the craft of art making. I firmly believe that the materials (film, video) of the work must be noticeable. A light flare, over-exposed film, color flares, distorted sounds and even prolonged taping enhance my notion of materiality. Procedure is the formal quality I am exploring with the work. The process is the execution of the formal quality. Once I have a grasp of procedure, the process becomes a discipline. The films Old Cat (2009) and Erie (2010) feature single eleven-minute takes, the real-time exposure of a 400' roll of 16mm film. The materials are the 16mm film and camera. The procedure is that everything has to be framed within a limited time structure. The process is filming everything with that eleven-minute time structure in mind.
©kje
Folks to Enter the Art
As an undergraduate in the late eighties, I was involved in a number of group shows at the University of Akron School of Art in Akron, Ohio. I primarily made mixed medium sculptures that used a variety of materials such as handmade paper, metal, paint, blood, sperm, ink and other ephemera. For one particular exhibition, my parents drove down to Akron. They were pleased with the work but puzzled to say the least. I realized I had to think about making art that would be more generous and allow for a more expansive set of references and experiences for different viewers, but still embrace an art language.  I had to develop a strategy that would be inclusive for communities, working class Midwestern Black folks and the local, national and international art worlds.
The strategy I laid forth was craft.  I wanted the work to look professional or well made.  I like the conversations that evolve around well-made objects.  I began to make multiples of objects.  The viewers often assumed I engaged in this process of making multiples of objects for some Joseph Beuys-esque reason or strategy.  That could not have been further from the truth.  I made the multiple objects look good as the most direct and honest way to impress the crafts person or the layperson. It was an avenue for 'folks' from different levels of discipline and familiarity to enter the work.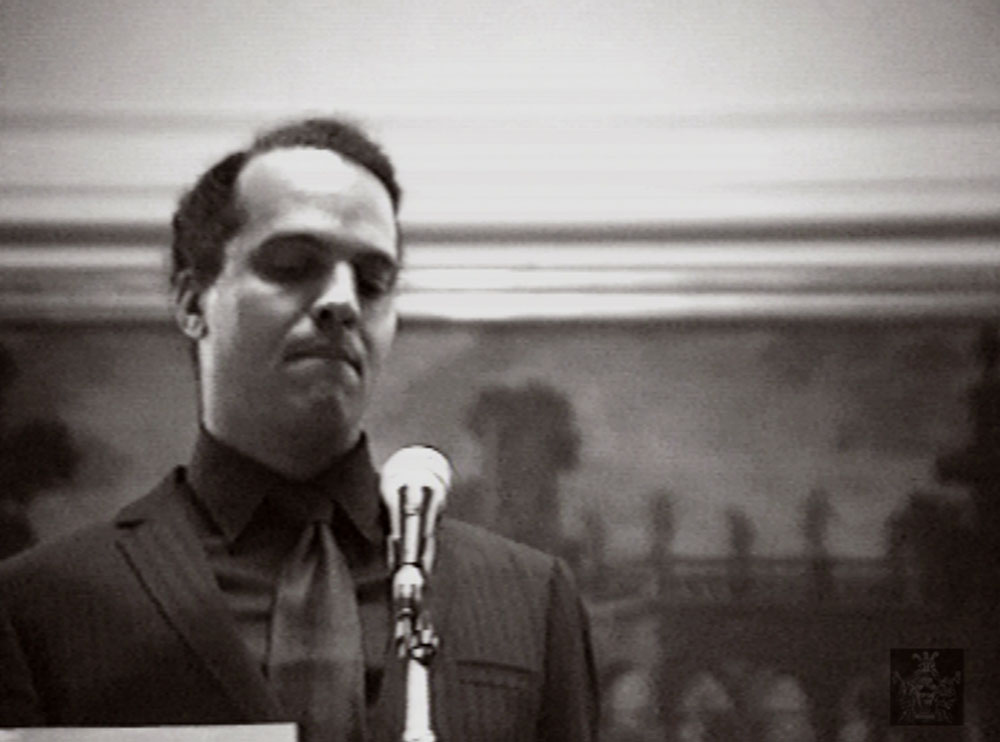 ©kje
©kje
Photographs Belong in Envelopes...
In 1990, following graduate school, I moved to my hometown, Mansfield, Ohio for three months.  I was waiting for my studio in Cleveland to become available.  At the time, I was making pictures of whatever I could. Since I did not have access to a darkroom, I was sending my pictures to One-Hour photo stores to get negatives and prints.  The images were returned to me in their standard custom photo-envelopes.  In previous years, I would give my parents large-scale black and white portraits of post-industrial Midwestern cities. Those pictures were too big and devoid of color for a small working-class home.  Safe to say that those pictures never made it to my mother's walls.  To my surprise, I was amazed to discover that my standard custom photo-envelopes were missing. Turns out that my folks were taking the pictures to work and showing people the images. It was the literal proof of the relative and relevant contexts these photographs could be disseminated. I realized I had to explore the conditions on what, where and how 'Art' is viewed by and in multiple communities.
©kje
The End Tables
In 1994, I made a series of sculptures entitled
Mansfield, Ohio End Tables
. The sculptures were designed after the end tables my parents owned in the 70s, variations on watered down Dutch modernism. At the time I was interested in objects that presented 'art' in the African-American working class home.  The
Mansfield, Ohio End Tables
had framed photographs of Black prison guards on them. My concept was to display the new economy, which was and still is, the penal institution. This type of furniture, functional and slick, was popular in the working class neighborhoods of Mansfield, Ohio. I was fortunate to have several of the
Mansfield, Ohio End Tables
on display in the
Black Male
exhibition at the Whitney Museum of American Art in New York in 1994.  I was pleased with the results of the pieces but I was unsatisfied with the overall function of the piece. At issue: I was more engaged with envisioning and exploring the actual process of acquiring an end table.  The object needed to necessarily reflect the process of commerce, acquisition and display. Thus, I wanted somehow to be able to show the mechanics of acquisition--how one would work five-days-a-week, go to the furniture store on the weekend to select an end table, bring it home and find a place to put it in the front room of their home. At this moment, I realized that a time-based medium would more accurately project what I wanted to say and to reveal.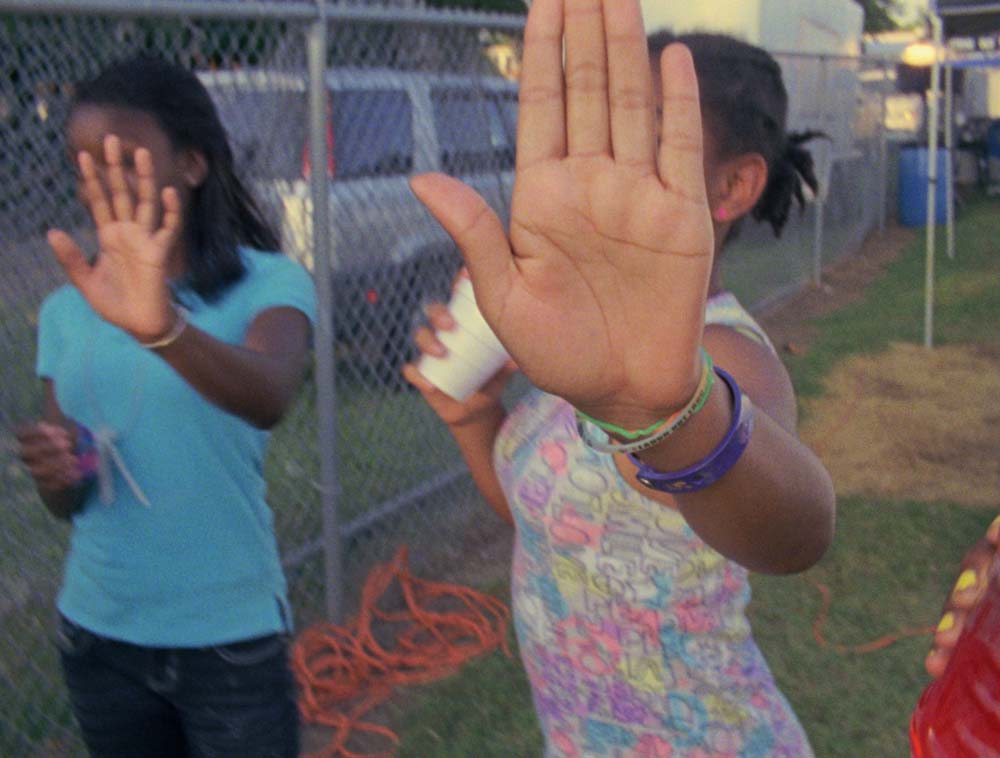 ©kje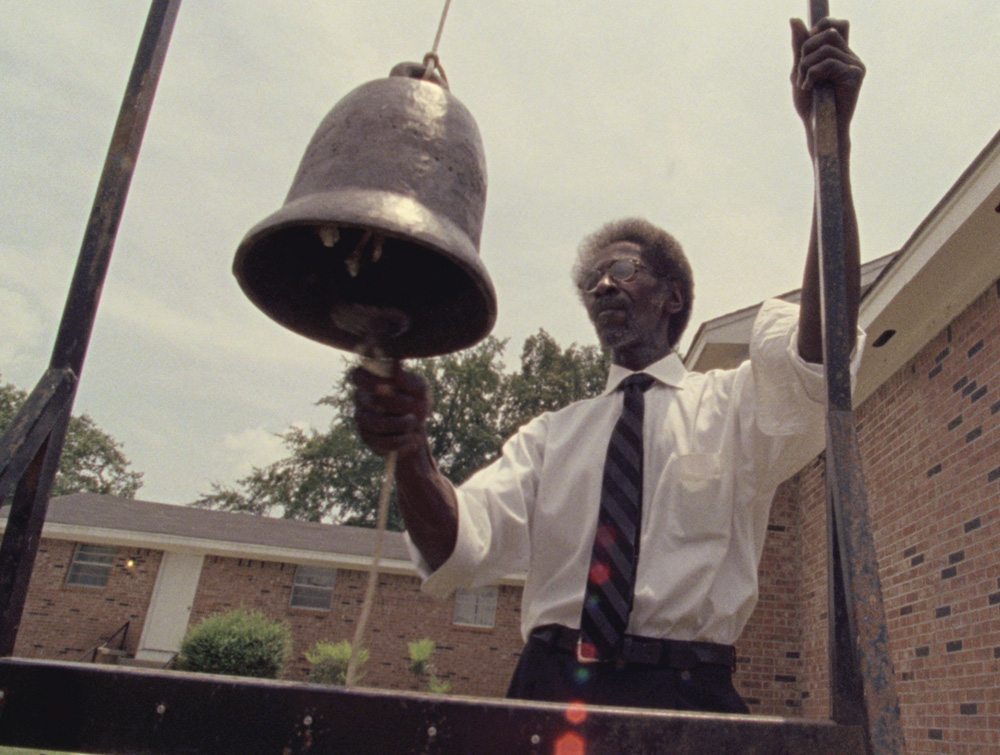 ©kje
The 'Make Up' as Discipline
In 1999 I was the director of photography on my friend Sandye Wilson's (as yet) unrealized documentary film about her family in South Carolina.  One day we were interviewing her great uncle, a very tall handsome brother in his late 70s.  He must have been about 6'9'' with white hair and a very narrow face. You couldn't take your eyes off of him.  His grace and generosity commanded the room. What we call back home a real "old school brother". In fact, now that I remember, he was a Funeral Home director. Sandye asked him about the current conditions of the Black family.  He kept mentioning something about the 'make up' and how society went wrong from that.  I finally broke my silence and asked him what he meant by the 'make up'.  He paused for a moment, perhaps so as to not to offend, and carefully said "when parents are arguing all the time then they have 'make up' (-
sex
) so the child is going to come out all mean and rotten." He believed everything he said.  I believe that he believed everything he said. From that moment, I realized that if an idea is conceived poorly, it would difficult to correct.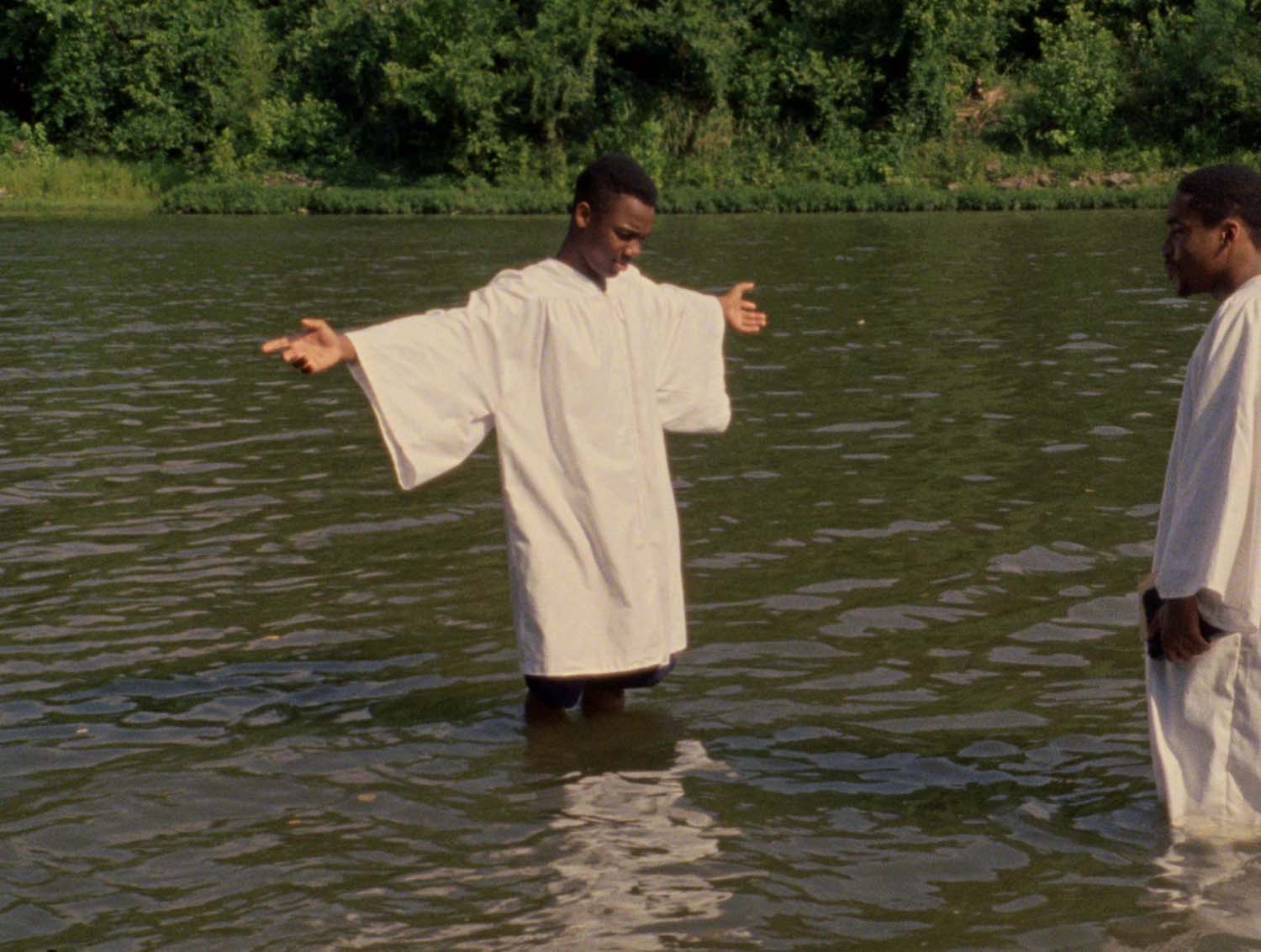 ©kje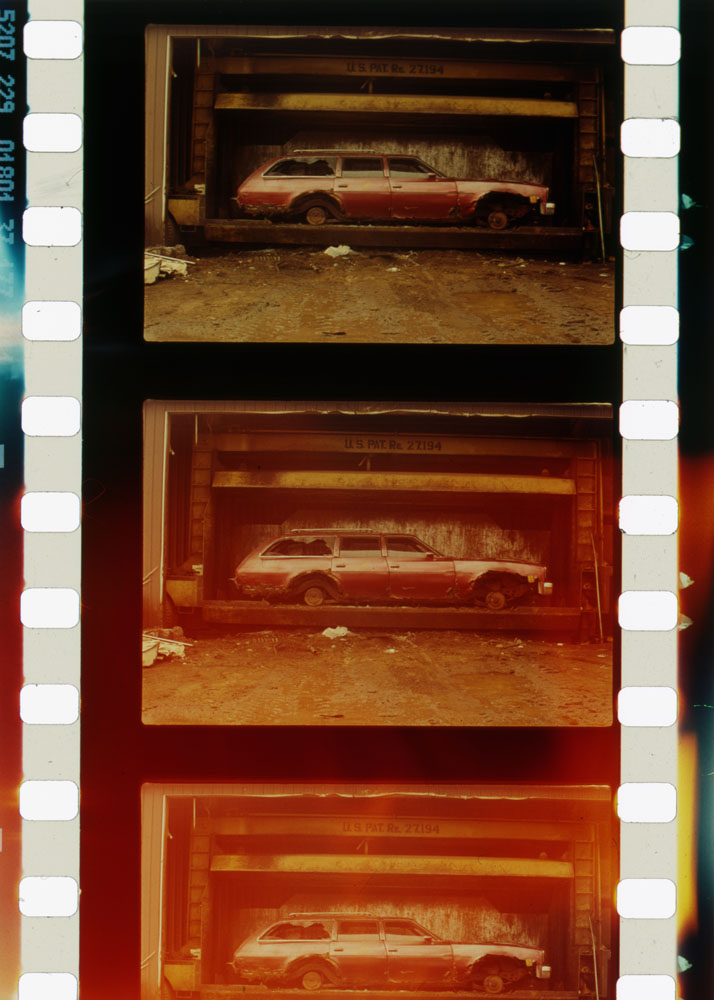 ©kje
All images and clips courtesy of the artist; Trilobite-Arts- DAC and Picture Palace Pictures Films Represented by Picture Palace Pictures/Madeleine Molyneaux www.picturepalacepictures.com
Kevin Jerome Everson was born and raised in Mansfield, Ohio. He has a MFA from Ohio University and a BFA from the University of Akron and is currently a Professor of Art at the University of Virginia, Charlottesville. His artwork—paintings, sculptures, photographs--and films, including six features (Spicebush, 2005; Cinnamon, 2006; The Golden Age of Fish, 2008; Erie, 2010; Quality Control, 2011 and the recently completed The Island of St. Matthews, 2013) and over ninety short form works, have been exhibited internationally at festivals, museums, cinemas and galleries. His films Emergency Needs and Quality Control were included in the 2008 and 2012 Whitney Biennials. A solo exhibition of his short films, More Than That: The Films of Kevin Jerome Everson was held at the Whitney in 2011. He has been the subject of career retrospectives at the Centre Pompidou, Paris and Visions du Reel, Nyon.  He is the recipient of the 2012 Alpert Award in the Arts for Film/Video. www.keverson.net