Craig Drennen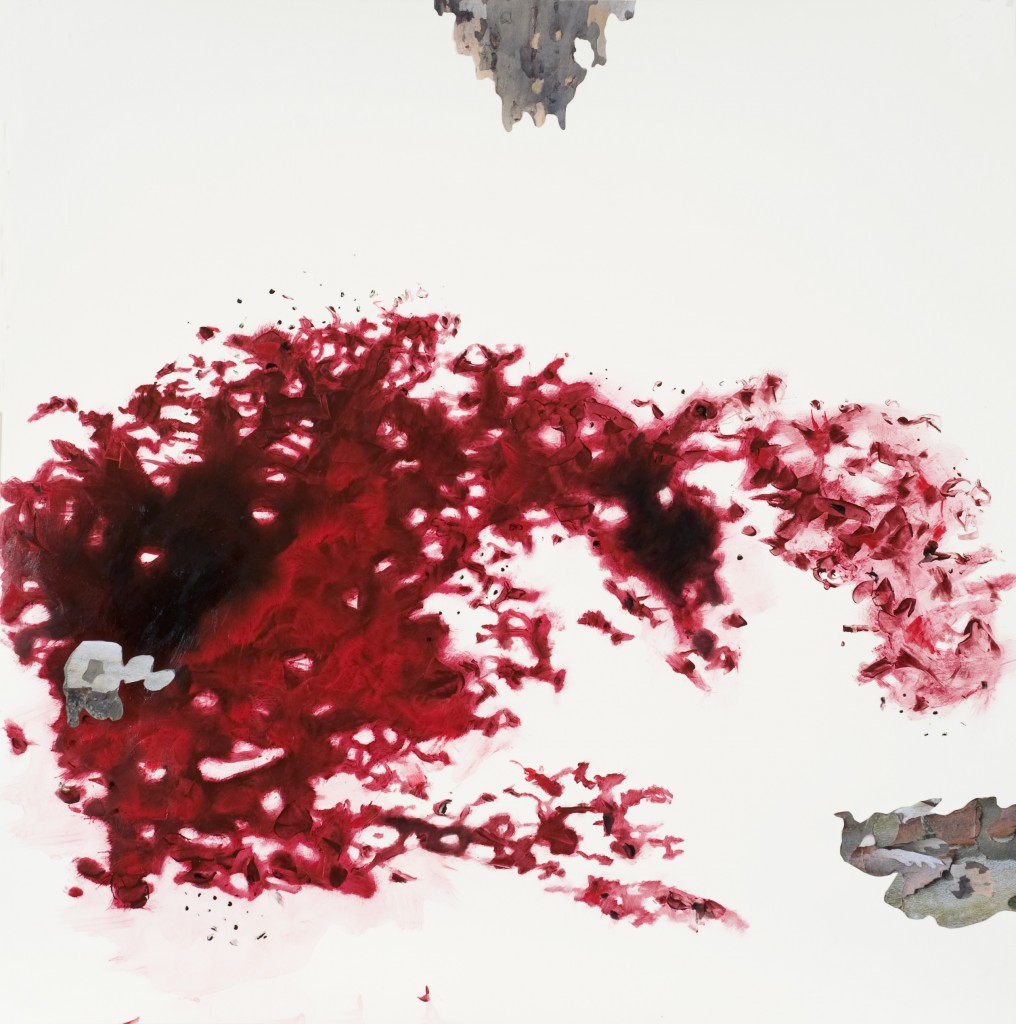 Craig Drennen: I wanted to begin by talking about nature and the landscape. So many of your works from past four years include images of nature. Yet your treatment of the natural world is heavily mediated through photography. Could you talk about why that's important to you?
Isabel Manalo:
The process of capturing an image is directly connected to the idea of arresting the image, as coined by Susan Sontag in her seminal book "On Photography". The moment an image is taken, it is captured and frozen in that particular time. Pointing and shooting is a bit like stealing from reality. Taking a piece of that time that no longer will ever exist in that way again. This idea has always compelled me to use the photograph as a foundation to my paintings towards the conceptual impetus of creating work that goes through a few stages of abstraction. While it is sourced from photographs, my work is mainly sourced from direct observation that is repeatedly experienced over time.
CD: Your reliance on photography creates an emotional distance in your work, which is countered to some degree by your color choices. Do you have a strategy in place when making color decisions?
IM:
The colors are chosen based on my emotional connection to the painting once it has been filtered and altered on Photoshop. These places are actually portraits of people and my relationship with that person at that particular time and place influences my color choices.
CD: Portraits?  Can you talk more about that?
IM:
I refer to my work as portraits, not in the traditional sense as one would depict the head, face and shoulders of a person, but more on the conceptual level where the landscape is symbolic of the person and my relationship with them. It is not a literal representation at all, just how I am inspired to think and materialize these fragments of the landscape.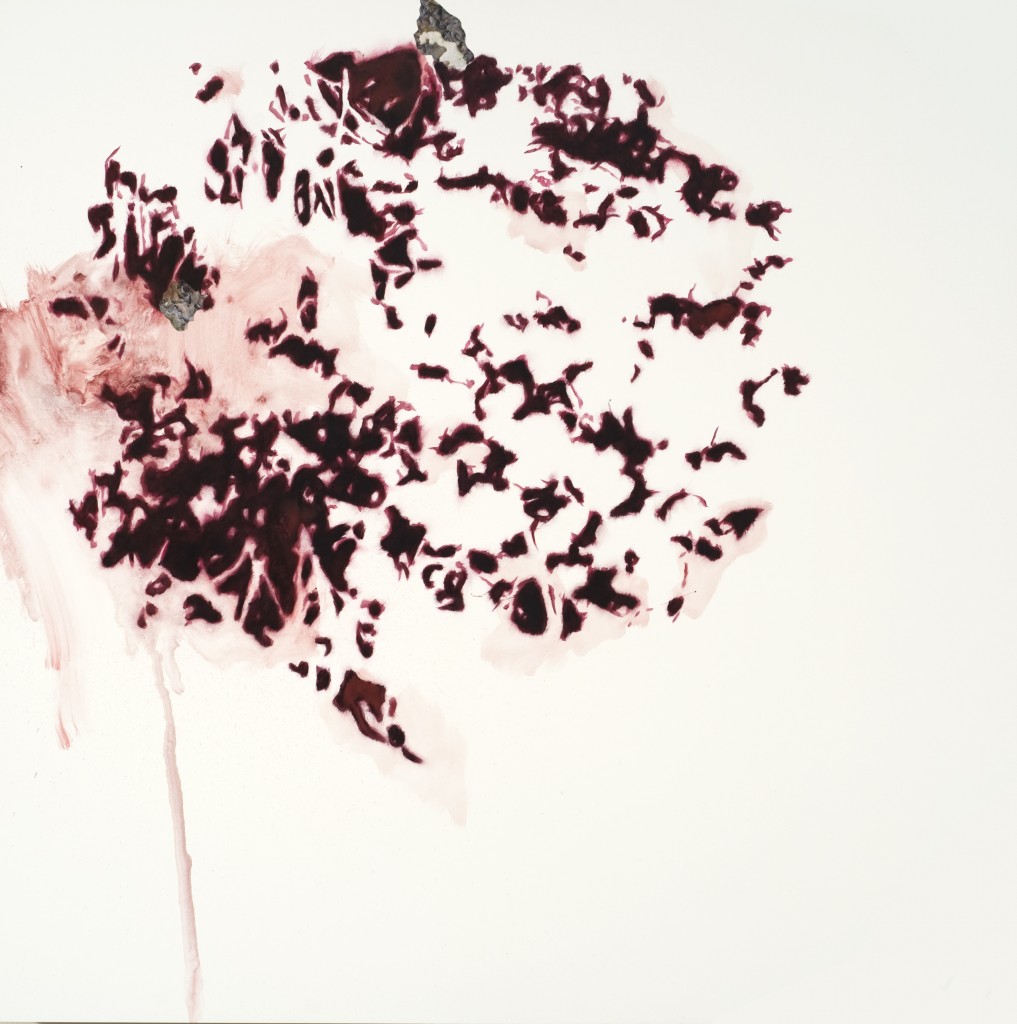 CD: I also notice that in your most recent work you're utilizing collage elements that include cut up photographs. That seems like a big step, so what was your rationale for that?
IM:
My older work had a lot of collage elements that were comprised of printed paper, cut up old paintings, drawings, even excerpts from old diaries. I started to see a lot of pattern in the photographs I was taking especially during the fall and winter months when the branches really stand out in their bareness. As I started playing with collaging first the photocopies and then the actual photograph, I realized what I also was drawn to was the tangible nature of the photo paper-- which we have since lost in the age of digital sharing platforms. The physicality of the photograph and its glossy properties seemed to connect in form and pattern to my oil paintings in a way that disrupts the time, space and light that already dominated the space of my paintings.
CD: What role does drawing play in your process? For many artists who rely on photography, the importance of drawing diminishes. (Richter comes to mind of course.)
IM:
Richter is one of my all time heroes and indeed the act of drawing has diminished in my own practice as well – that is if we define drawing in the traditional form of pencil to paper. I consider being out in nature, absorbing what I see, writing down notes and taking the photos my drawing practice.
CD: You've lived in Connecticut, Wisconsin, Illinois, and now Washington D.C. How much are you affected by your environment? And on that note, how do you like Washington D.C. as an artistic home base?
IM:
Yes, I've also lived in Manila and St. Louis. I'm affected by my surroundings a lot. I've found I function best in places that have equal parts nature, great architecture and amazing cultural offerings. Washington D.C. is a great place for all of those aspects as well to live and work as an artist. It is livable, beautiful and very supportive. The art community continues to grow on so many levels and it's exciting to witness and be a part of it.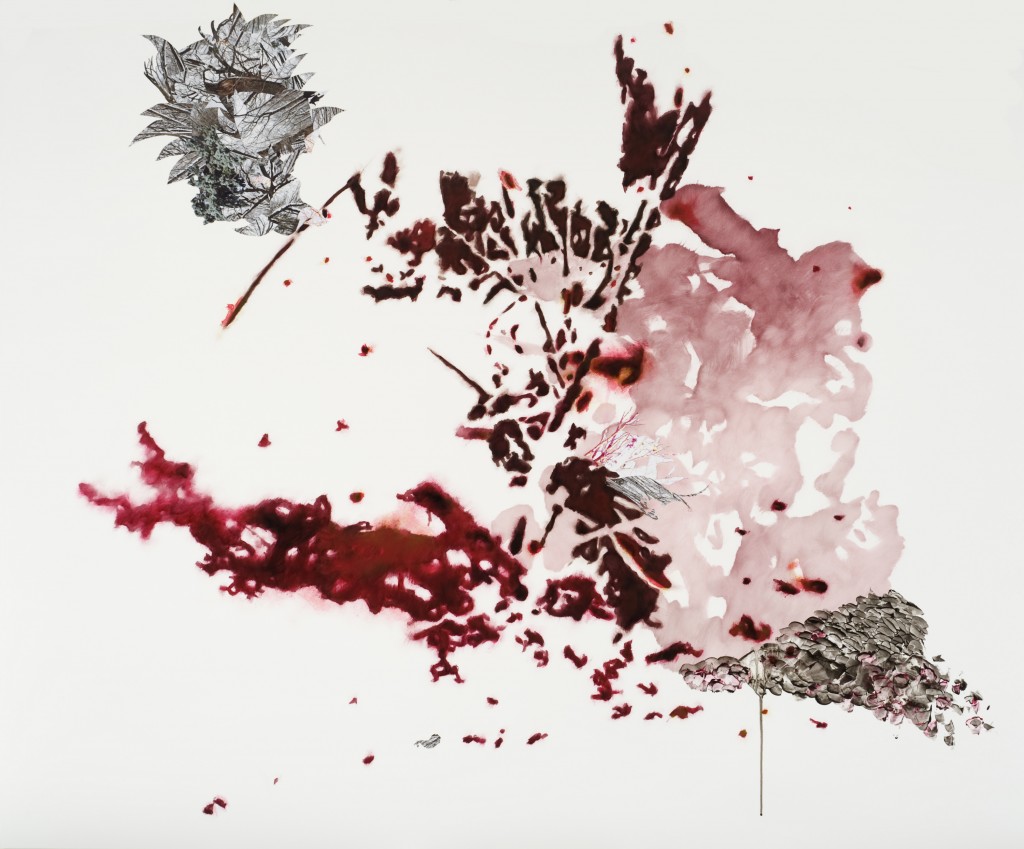 CD: In addition to your work as an artist, and an art instructor, you began The Studio Visit website. What was the impetus for that decision? Undoubtedly you knew that it would pull time away from your studio practice and your teaching.
IM:
I actually had no idea it would become such a huge part of my working life and now it's a collaborative non-profit entity!  I started it from a need to connect with other artists back in 2008. But I wanted to connect with artists on a deeper and more investigative way that one could not always get from art openings and panel discussions. My first thought was to start visiting people's studios. The visits combined with my love for documentaries seemed like a natural impetus towards creating a blog. Why not share the visits? It turned out people loved the idea and it just grew to have volunteer contributors excited about featuring artists all over the place. I feel really strongly about the mission behind TSV as it really is an advocate for visual artists and studio practice. I now of course have to schedule my life around my own studio practice, TSV and the schedule of my two daughters. I love it.
CD: What is your studio environment like? What's a typical studio session like? Do you have a time of day you prefer? Music?
IM:
Peaceful and full of light. It's a small refuge for me amidst the noise of my neighborhood. My studio is in a building that is nestled at the foot of the Rock Creek Park, which is what I like to call my home away from home. I run, hike, pic-nic and take so many of my photos there. I really have no choice but to work during the day. My evenings are devoted to family, teaching and social events. If I did have a choice, I would love to work at night but that is not my reality right now. I've been listening to Philip Glass lately, Regina Spektor, Coldplay, Moby and a good friend just introduced me to Lana Del Rey who I'm enthralled by. So music that is quieter and more contemplative. Otherwise I prefer silence and often wear my Bose noise cancellation headphones. I find the silence to be so luxurious.
A typical session in my studio is first getting online…catching up and maintaining correspondence, reading the news and then doing some more leisure reading. I spend a lot of time looking and thinking about the work especially now since I'm working on a show. From there I'll go from the work table, to the actual work, to my kitchen – coffee!, to the laptop and back again.
CD: Do you have any favorite artists, writers, or musicians who never fail to make you happy?
IM:
Ah yes, of course. I am first and foremost inspired by Chinese landscape painting and its continuous history that dates back thousands of years. Philosophically I am drawn to the sensations of waking, dreaming and drifting towards images and scenes that are uncertain – the visceral feeling of crossing liminal barriers between two realms. From the western thread, Mark Rothko is a constant inspiration and has been since I was in high school. I am also continually inspired by Turner, Goya, Bourgeois and Richter. Composers: J.S. Bach, Beethoven, Chopin, Rachmaninoff. Musicians who inspire me: Yo Yo Ma, Pavarotti, Michael Jackson, Prince, Madonna, Jay-Z, Kate Havenik, Regina Spektor, Black Eyed Peas -- so much more.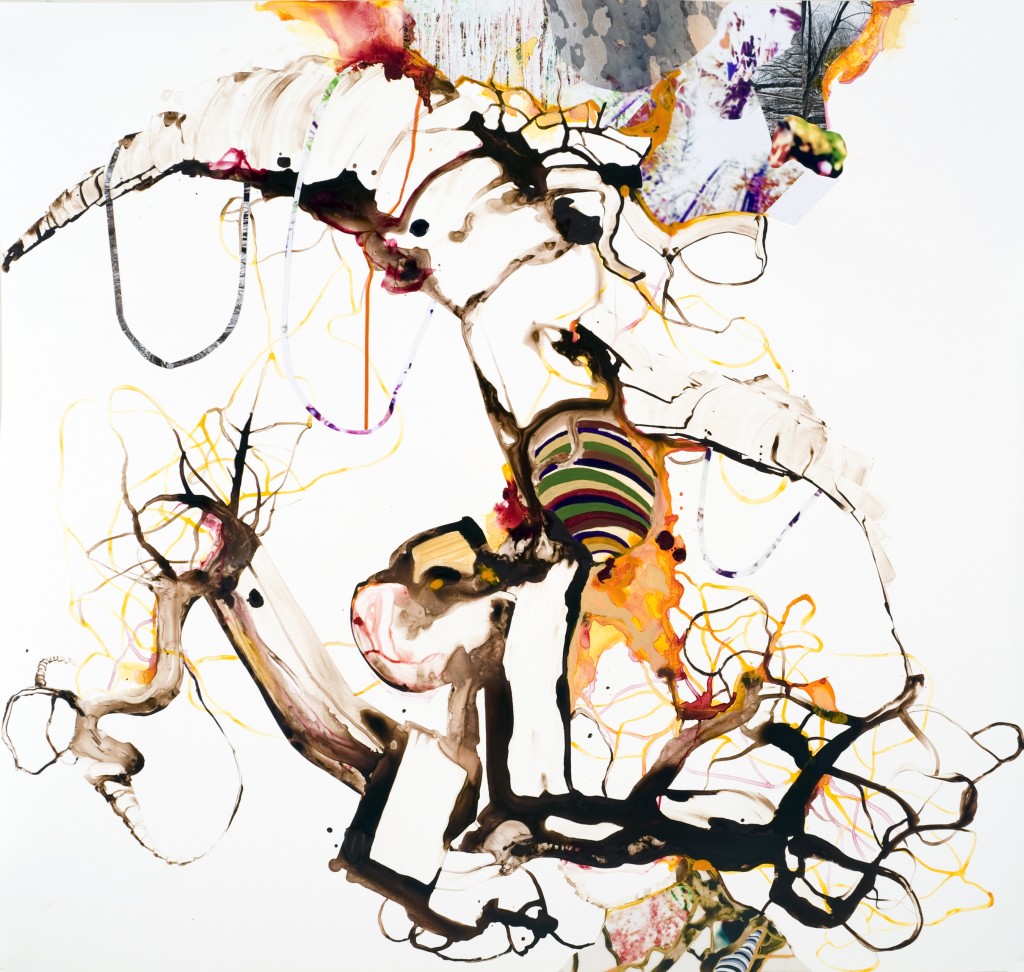 CD: This question is probably unfair, but do you feel like your education left you sufficiently prepared for life as a professional artist? Anything you'd do differently?
IM:
Going through the academic route is obviously not for everyone and it can change you and your work in ways you would never imagine. Hopefully for the better. I loved my programs at the School of the Art Institute of Chicago (SAIC) and at Yale. I wasn't enamored by my undergraduate experience at the UW Madison (hence why I went for another undergrad at SAIC). I feel that I got a taste of three very different kinds of institutions…the big 10 university at UW, the art school at SAIC and the ivy powerhouse painting program at Yale. I have no regrets and although I never planned it out like this, I do feel having this more rounded scope of educational experiences has made me a better educator. As for a professional artist, I do feel I have a much thicker skin coming out of Yale and that, more than anything, is what will keep one going once outside of the walls of any graduate program no matter what kind of art one is making. I learned to fail over and over again in my studio. But I also learned to begin again, over and over again. And to do it even though no one liked what you were doing. I learned to still care about what I wanted to do and in such a way that was better. I had great faculty and visiting artists and critics at Yale. David Pease, Rochelle Feinstein, Frances Barthe and Robert Reed and of course Mel Bochner. Visiting the studio of Chuck Close, and in turn having studio visits with Jerry Saltz, Brice Marden, Laura Owens, Paul Henry Ramirez, Catherine Murphy, John Currin, and so many more – is really unforgettable. Having insight into their process and ideas, their work ethic was so inspiring. The only thing that I would have loved to do differently-- if it were an option --was to have one more year of graduate school. Two years was too fast and too short. I also would have networked better. I loved the academic part and really immersed myself in that aspect, but feel I should have made more of an effort on that aspect.
CD: What's on the immediate horizon for you? 
IM:
I have a solo show I'm preparing for opening this March 2012 at Addison Ripley Fine Art in Washington D.C. that is called "Bits of Elsewhere". It's a body of work inspired by memories of places that recall a long time friend and the relationship that we have that is a kind of 'friend affair' from a far far distance both in time and space. I also am curating two shows this coming summer with an excellent group of emerging artists from the DC area as well as emerging writers (via TSV).
Craig Drennen is an artist living in Atlanta, GA. He is represented by Samsøn gallery in Boston and has shown in the NEXT, Scope, MACO, and Art Basel art fairs.  His solo exhibition [Dramatis Personaæ] opened at Saltworks gallery in Atlanta. He teaches drawing, painting, and critical writing at Georgia State University and serves as dean of the Skowhegan School of Painting and Sculpture. He is on the board of Art Papers magazine and has worked in the exhibition departments of the Guggenheim Museum, the Jewish Museum, and the International Center of Photography, among others. Since 2008 he has organized his studio practice around Shakespeare's Timon of Athens.
Isabel Manalo received her MFA in Painting from Yale University, a BFA from the School of the Art Institute of Chicago and a BA from the University of Wisconsin, Madison. She has been showing her work internationally since 1999. Her work has been shown at the McLean Project for the Arts, Arlington Art Center, the Katzen Arts Center, and the Corcoran Gallery of Art and has been the subject of group and solo shows in Baltimore, Chicago, Los Angeles, San Francisco, Seattle, Philadelphia and New York. She was featured in New American Paintings in 2004 and 2006 and was awarded a Fellowship at the Virginia Center for the Creative Arts in 2008, 2009 and 2011. She has taught at American University's Art Department for ten years. She founded and directs a web journal The Studio Visit (TSV). Her work is represented in Washington D.C. by Addison Ripley Fine Art. She serves on the Visual Arts Committee at the District of Columbia Arts Center.