Julia Davis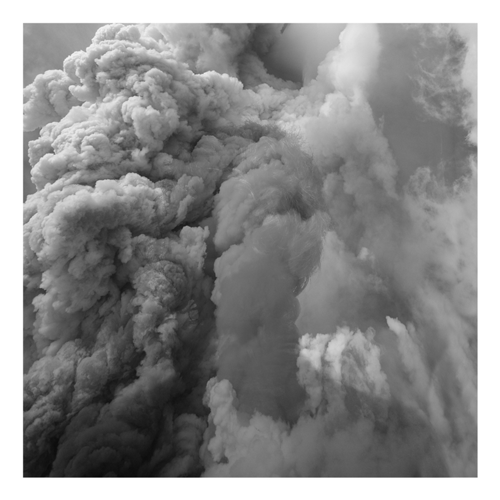 My work is site-specific and is born from an engagement with place. I use a wide range of materials and processes resulting in the installation of my work in locations as diverse as salt lakes, deserts, coastal precincts, galleries and the built environment. At the core of my practice is the idea that landscape is cultural space—a space informed by and informing culture. Specifically, the relationship between people and the places they inhabit and the psychology of 'place' which underpins identity.
During the period of my recent residency at the British School in Rome I was able to focus upon communities that live with the constant threat of volcanic annihilation in the southern parts of Italy. I traveled to these areas in the company of volcanologists and geologists, collecting volcanic ash samples and conducting general research, which will evolve as I work in the coming year. The current work has manifested as video, digital prints and three-dimensional forms cast from the actual and omnipresent volcanic ash of these active landscapes. The often-violent imagery of turbulent volcanic ash clouds and eruptive volcanic phases is seen to be both foreboding and rapturous at the same time. Tension between anticipated loss and subsequent renewal as well as the duality of process, which creates and destroys, corrodes and protects, is an ongoing interest in my art practice.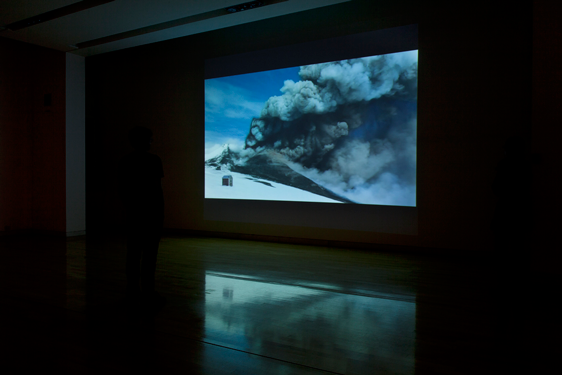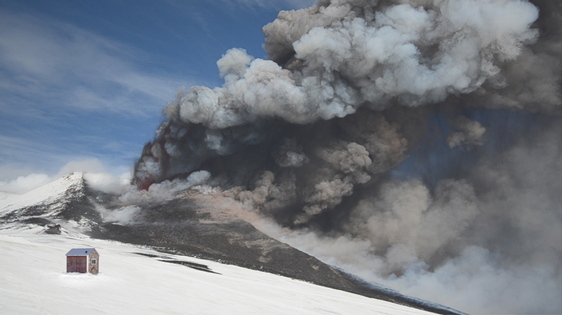 The video loop depicts violent ongoing explosions behind a hut that is nestled in the snow. Beneath the snow and the underlying lava flow, the ruins of an equivalent group of huts that once provided shelter and respite for the scientists and mountain guides, are buried.
These prints are part of an ongoing series titled
Consilience
.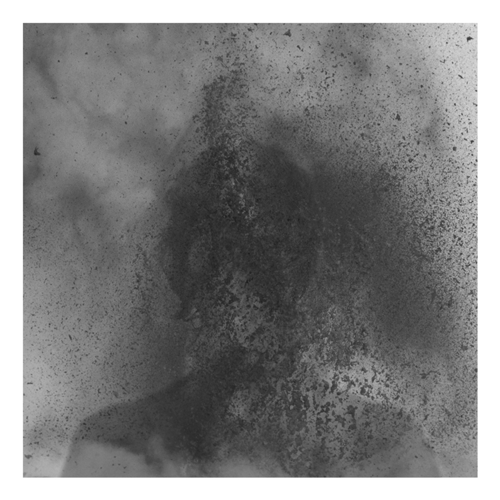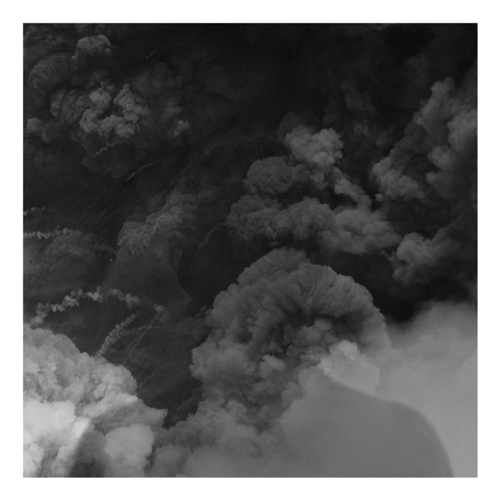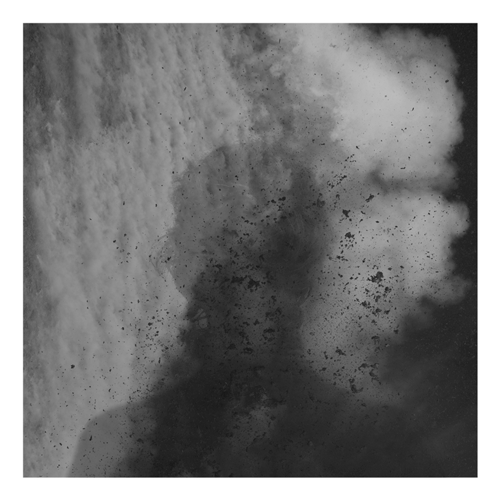 ---
Julia Davis is a multi-media artist based in Sydney Australia. In 2006 she won the Helen Lempriere National Sculpture Prize and was the recent recipient of the Australia Council residency at the British School in Rome. She holds a Dip FA at Prahran College of Fine Art, Melbourne (1980) and MVA at Sydney College of the Arts (2006). Recent exhibitions include Friday 13th, The British School, Rome 2013; Spaced: Art Out of Place, IASKA Biennale (national tour Australia) 2012-14; Interplay, Conny Dietzschold Gallery, Sydney, 2013; Drawing Lines in the Sand, Cockatoo Island, Sydney 2012. Forthcoming exhibitions include Ephemeral Coast curated by Celina Jeffery at Mission Gallery, Swansea GB, 2014.