Theodore (Ted) Kerr
Introduction
#stoperasingblackpeople was the hashtag created by the Tacoma Action Committee (TAC) in 2015 as part of their die-in, protesting the exhibition,
Art AIDS America
, curated by Jonathan David Katz and Rock Hushka. The national touring exhibition, which premiered in Tacoma with stops near Atlanta, the Bronx, and other locations aimed to be groundbreaking, introducing and exploring, 'the whole spectrum of artistic responses to AIDS.'
[1]
But as TAC pointed out, of the 107 artists in the exhibition, less than 5% were Black, a shockingly low number since according to the Center for Disease Control, 'Blacks/African Americans have the most severe burden of HIV of all racial/ethnic groups in the United States. Compared with other races and ethnicities, African Americans account for a higher proportion of new HIV diagnoses, those living with HIV, and those ever diagnosed with AIDS.'
[2]
With these realities in mind, Adam Geary begins his book
Anti Black Racism and the AIDS Epidemic
, by stating, 'The color of AIDS in America is Black,' continuing on to say, 'Of the approximately 1.2 million people in the United States currently living with the Human Immunodeficiency Virus (HIV), nearly half (46%) are Black as are nearly half of all people newly infected with HIV each year, even though African Americans account for only 12 percent of the total US population.'
[3]
Speaking about the disconnect between who is being burdened by HIV and who is being depicted within representations of HIV, TAC said in an interview, 'When we started our investigation and began to realize what would have been on these walls if Black voices were respected in the curation it became clear that piece by piece our history is being stolen from us.'
[4]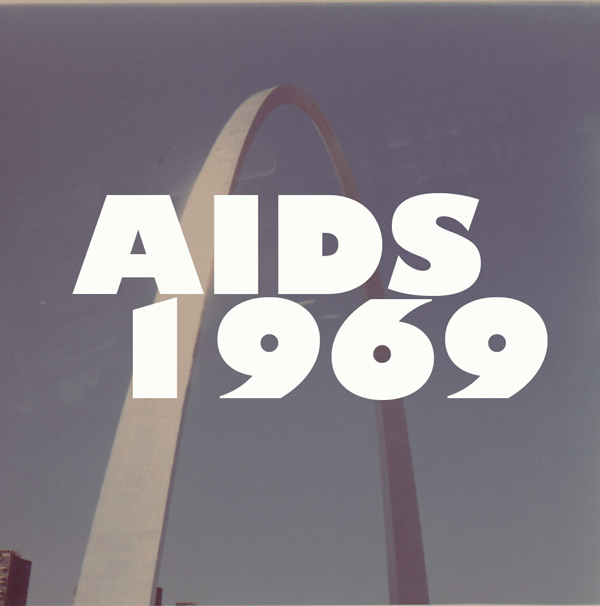 Art AIDS America
is not alone in its lack of representation of Black people within the historical context of HIV/AIDS. The exhibition is part of a larger phenomenon I call the AIDS Crisis Revisitation, which I see as starting in 2008, where we begin to see the creation and dissemination of art and culture about the early days of the crisis in the United States with the first wave of output being primarily focused on the stories of white gay men and their allies. The work coming out of the Revisitation starting in 2008 is different than the work that had been happening since the start of the AIDS crisis, in that looking back, it was understood to be something new. On screens, walls and in discourse, mass death and community responses are remembered through culled and curated video and film footage, photos and ephemera from personal collections as well as individual and institutional archives. Footage of pre/re-gentrified urban centers populated primarily by passionate, white 20-somethings fighting for their lives, conjures memories and trauma for many who were there, as well as a possible displaced nostalgia for those who were not, and a desire for many to be able to return to such an engaged moment, yet without the loss. Examples of the AIDS Crisis Revisitation include but are not limited to the films
Last Address
(2010, directed by Ira Sachs),
We Were Here
(2011, directed by Bill Weber and David Weissman),
How to Survive a Plague
(2012, directed by David France), and
United in Anger
(2012, directed by Jim Hubbard). There are numerous other examples of AIDS Crisis Revisitation, including: museum exhibitions like
AIDS in New York: The First 5 Years
(2013, New-York Historical Society) and
Why We Fight: Remembering AIDS Activism
(2013, New York Public Library); retrospectives on General Idea (2011, Musée d'Art Moderne), Gran Fury (2012, 80WSE, New York University), and Frank Moore (2012, Grey Art Gallery, New York University); gallery shows such as the remount of Rosalind Solomon's
Portraits in the Time of AIDS, 1988
(2013, Bruce Silverstein Gallery); books such as
Fire in the Belly: The Life and Times of David Wojnarowicz
(2013) by Cynthia Carr and T
he AIDS Generation: Stories of Survival and Resilience
(2013) by Perry Halkitis; and the re-emergence of AIDS activism through new collectives such as the New York­­–based QUEEROCRACY as well as the revitalization of pre-existing groups like AIDS ACTION NOW in Toronto and ACT UP in New York and San Francisco.
I see the AIDS Crisis Revisitation as coming after the Second Silence, a period where the epidemic went from explicit due to the hard work of activists and people living with HIV to make it visible, to implicit: from public to private. I understand the Second Silence as beginning in 1996 with the release of life prolonging medication, and ending in 2008 with the start of the Revisitation and the release of the Swiss Statement.
[5]
The first silence of course was the five years former US President Ronald Reagan never said the word 'AIDS.' His silence is so entrenched in the story of AIDS that to not mention it can feel like one is granting him absolution. And yet, simply mentioning his silence fails to grasp the complexity of what happened during his presidency. Long after he served as the country's Surgeon General under Reagan, C. Evert Koop said of the President's record on AIDS that, 'many believe the inaction was due to homophobia. I think that's a bad word. Homophobia has the connotation of being fearful. This wasn't fear; it was hatred.'
[6]
Jennifer Brier gets to the heart of what happened during Reagan's time as president in regards to the AIDS crisis in her book
Infectious Ideas
, illuminating all that happened within his silence. Reading the book, I was reminded that silence is a powerful theme within the world of AIDS, yet it is seldom acknowledged how much occurs within its dominion. Yes, silence equals death but it does not equal nothingness. Within the Second Silence, as within the First, much happened that is difficult to render for public consumption and understanding.
Within the Revisitation, care need be taken with regard to what is being communicated. The Revisitation is powerful because it shares stories about the AIDS crisis that inform the world we live in now. These stories would otherwise be lost. But the limited scope of the Revisitation thus far also limits the positive impact it can have. Critic Tyrone Palmer has written about how AIDS history now—that is, 'now remembered and canonized'—is appearing 'in memory as decidedly white and middle-class.'
[7]
As Tacoma Action Committee showcased, there are consequences when we fail to tell the more complete story of our responses to HIV/AIDS. Through their die-in actions and media presence, TAC showed the current human face of Black erasure within the ongoing story of AIDS. Their protest did not come primarily from living with the human immunodeficiency virus per se, rather it came from a place of being Black, knowing suffering, being deeply impacted by HIV/AIDS their whole lives, and knowing that a failure to be seen reduces life chances. Fighting for representation, TAC was fighting to not be forsaken by a limited view of history, and to be seen as active agents in their own lives amid attempts to silence them and their community. Along the way they raised awareness of the problematic exhibition
Art AIDS America
, and drew a strong connection to the activism coming out of #blacklivesmatter and HIV/AIDS activism. Additionally, and vitally, in their protest of
Art AIDS America
, TAC created an opening to better view the crisis in the United States, a view which centralizes the lives of Black and Brown people. By drawing attention to an exhibition that explores the historical representation of HIV/AIDS, TAC illustrated how Black and Brown people have been elided within the epidemic; they are often subsumed within the story of homosexuality and homophobia as related to HIV/AIDS, with little or no space being made for the particularities that surround being Black, Brown and HIV positive. Within the media ecology of HIV, we see an attempt to correct this elision every time a non-profit or the media tries to put forward a new face of AIDS, be it Black heterosexual women, Black gay men or Black trans women. These are always set against the presumed existing face of HIV/AIDS: gay white men. But as history can illustrate, HIV/AIDS is nothing new to Black and Brown populations. It is the public's focus on them as humans worthy of care that is noteworthy.
Ethicist Traci West suggests that ethics form where the story begins. In her own work, West not only centers her ethical inquiries around the lived experiences of Black and Brown women in the United States, she begins with their voices, and with their lived material realities as a way of grounding lived experience through the lens of gender, race and sexuality. As she charts the movement of ethic formation she illustrates how our actions reveal our ethics.
[8]
With West in mind, we can see
Art AIDS America
as an ethics revealed. The erasure of Black and Brown bodies impacted by HIV now is part of an ongoing historical erasure. While it speaks poignantly about the moment we are currently in, it also sheds light on the stories we tell ourselves when it comes to HIV/AIDS in the United States. What would it mean to the current AIDS movement if the story of AIDS in the United States had included Black and Brown bodies from the start? How would it change our collective ethics related to the virus? How would that change the work we did to reduce the harm of the virus now and in the future? Answering these questions matter. By excavating the past to tell the long story of HIV/AIDS and its impact on Black and Brown lives, we are providing better life chances for Black and Brown people in the future.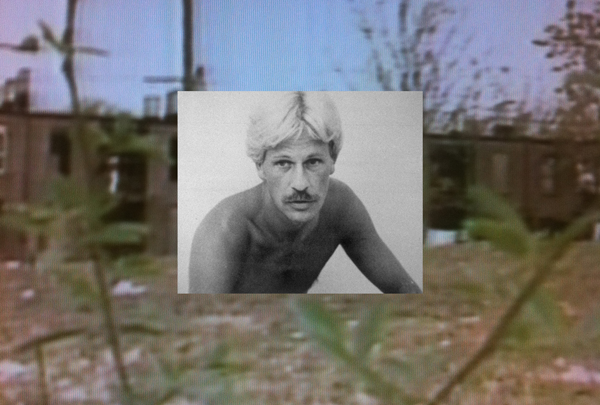 Robert Rayford and Patient Zero: A Cultural Choice of Firsts
'He was nothing but 16 years old,'
[9]
is what Robert Rayford's mother Constance said in 1987 to ABC News when asked about her teenage son, whose death eighteen years earlier bewildered doctors. Standing on the front porch of the house on Delmar Street in the Old North neighborhood of St. Louis, Missouri where she raised Robert and his older brother George Rayford, Constance did not hide her sadness or bewilderment from the camera that day. Like the rest of the world, Constance had recently found out that Rayford died of HIV-related causes back in 1969. It is hard to imagine what she was going through. She died in 2011. George died in 2007. No photos of young Robert have surfaced yet.
'He was the typical 15-year old who is not going to talk to adults, especially when I'm white and he's black,' said Dr. Memory Elvin-Lewis in the front page story of the St. Louis Post-Dispatch on 25 October 1987 about Rayford, adding, 'he was not a communicative individual. He knew the minute I walked into the room that I wanted something more from him—more blood, more lymph fluid, more something.'
[10]
As early as 1966, Rayford was not feeling well. By 1968, he checked into St. Louis City Hospital where the doctors determined he had an extreme form of Chlamydia. Lymphedema, or generalized body swelling, is listed as the cause of death on his death certificate. According to a 1988 article published by many of Rayford's doctors in the
Journal of the American Medical Association
, by the time he died he had severely wasted away. In the 16 months he was under care he had 'progressively deteriorated'.
[11]
 As his brother remembered, 'doctors operated on him, seems he just got worse. Started bending over like he is an old man.'
[12]
It was not until the autopsy on Rayford, consented to by his mother, that Dr. William Drake discovered 'small purplish lesions' on Rayford's left thigh, 'and several similar growths in the soft tissues inside his body.'
[13]
He concluded these tumors were Kaposi Sarcoma, an opportunistic infection that at the time did not correlate to HIV/AIDS the way it went on to in the 1980s, and still does. In 1969, this infection simply heightened the mystery of Rayford's death. Doctors saved tissue from his body. Eventually, as news of AIDS started to circulate in the 1980s, those who had been involved in Rayford's care began to suspect that maybe the virus was what the young man had lived with and died of, a suspicion confirmed in 1987. At the time, Rayford's death raised questions and also challenged what was known about the virus. It had not entered the United States in the late 1970s as had been assumed, but rather had been around at least a decade earlier if not more.
The same month Rayford's mother and brother appeared on the evening news, Randy Shilts's bestselling book
And the Band Played On: Politics, People and the AIDS Epidemic
was released. One of the most enduring aspects of the book is Shilts's introduction of Patient Zero, a character he created based on information from the Center for Disease Control about a gay French Canadian flight attendant named Gaëtan Dugas. For most people though, their introduction to Patient Zero was not through the book, but through the media frenzy leading up to its release. The press release, put out by Shilts's publisher St. Martin's stated: 'what remains a mystery for most people is where AIDS came from and how it spread so rapidly though America. In the most bizarre story of the epidemic, Shilts also found the man whom the CDC dubbed the "Patient Zero" of the epidemic.'
[14]
In the last week of October 1987, the same week that news of Rayford broke, the
New York Post
ran its infamous, 'THE MAN WHO GAVE US AIDS' headline.
[15]
That November, as Jennifer Brier reports, 'tens of millions of television viewers tuned in to a
60 Minutes
news special which reproduced Shilts's claims and profiled Patient Zero as "a central victim and victimizer" of the American epidemic.'
[16]
In an August 2008 interview with scholar Phil Tiemeyer, Shilts's editor Michael Denneny admitted that Patient Zero was a construction. 'We lowered ourselves,' confessed Denneny.
[17]
But it did not matter. Patient Zero filled a cultural void—it could be argued—that Rayford could not have filled.
Two years before
And the Band Played On
was released, Rock Hudson, because of his fame, became the face of AIDS. He became the nation's leading man in the real life drama of HIV. A year later, Ryan White took over and became the American poster boy for the epidemic after initially being kicked out of school because he was living with HIV. People across the country advocated for him to be readmitted. As a young person with hemophilia who contracted the virus as a result of a blood transfusion, he was positioned as an innocent victim in the story of HIV. The headline of
People
that came out after his death read, 'Amazing Grace'.
[18]
Meanwhile, from 1981 to 1987, over 50,000 people in the Unites States had been diagnosed with HIV/AIDS; these numbers were rising. By 1987, Patient Zero was right on time to be the face of the AIDS villain that could explain the crisis, confirming the all-too-easy conflation of gay identity and AIDS, that people with HIV could not be trusted, and that the virus was perpetuated though deviant acts such as promiscuity. It should be noted that also in 1987, President Reagan signed into law the travel ban, barring people living with HIV from entering the United States. It was also around that time that many states passed their HIV criminalization laws.
By the time Robert Rayford and Patient Zero came onto the scene, an essentialized AIDS identity had already been cemented into the minds of Americans. While AIDS as understood to be impacting the 4-'H's—homosexuals, Haitians, hemophiliacs, and heroin addicts—was popular in the early 1980s, by the middle-to-late 1980s, AIDS had become solely queer in the imagination of Americans. Long before activists and the academy reclaimed the word 'queer,' it was still synonymous with deviant, other or abnormal. Early in the epidemic, writer and theorist Cindy Patton recognized that regardless of gender, race, sexual orientation or even method of transmission, people with HIV were understood to be queer. Acquiring HIV became a queer act, an act that was not the norm. This, she argued, impacted how prevention was implemented. Instead of focusing on the health of people living with HIV as a method of curbing the epidemic, the focus was on policing queer intimacies.
[19]
Without addressing the specifics of transmission, things understood to be queer behaviors—drug use and most sex acts—went from holding a position of taboo in the culture, to being seen as death-desiring acts. This resulted in something Patton called the queer paradigm: a myopic view of HIV through the lens of otherness or deviance. The story of Patient Zero gained traction because it fit into the queer paradigm. The Patient Zero myth was constructed around the idea of the man at the center of it being a promiscuous gay man. Therefore, his status, and the status of those who he was said to have infected, are seen through their sex acts and not, for example, the ways in which the systems they lived within informed their behavior. HIV by association became an illness of individual (queer) behaviors.
[20]
We see the result of this kind of thinking today with campaigns such as, 'HIV Stops with Me' which works to maintain that the epidemic can be curtailed not though health care, social support and policy changes, but solely through the behaviors of people living with HIV.
[21]
In 1987, the queer paradigm that boosted the myth of Patient Zero not only made it difficult for people to hear Rayford's story, it impacted how it was told. According to Rayford's autopsy report, 'the patient dated his physical disability (the swelling) from an instance of sexual relations with a neighborhood girl.'
[22]
Rayford's claims would be dismissed, and instead the queer paradigm would be put into play. In a 1988 medical journal article, the medical staff established the fact Rayford had hemorrhoids and other related ailments, 'raising the possibility that the patient, who admitted to being sexual active, engaged in anal intercourse.'
[23]
In the sentence immediately following—allowing for the conflation between signs and signification of behavior and identity—they write, 'indeed, as is commonly the case in homosexuals, the rectum may have been the portal of entry for the Chlamydia infection as well as HIV.'
[24]
Yet, as reporter John Crewdson wrote in a 1987
Chicago Tribune
article, 'Robert was never asked about the possibility of homosexuality.'
[25]
In that same article, Dr. Mariys Hearst Witte, who worked closely on Rayford's case says, 'if you're asking me, do I think this boy lived in an environment or engaged in practices that one would associate with transmission of AIDS, I would say I think that was rather likely. He could have been a male prostitute. He certainly lived in the environment where that was possible.'
[26]
The article does not establish what Dr. Hearst Witte understands as an environment where sex work is possible.
In online stories about Rayford, the possibility that he was a sex worker is often raised, as are reports that he had cognitive delay, was sexually abused by his grandfather, and/or that he was born with HIV. By needing to make Rayford's life and death a story of his imagined sexuality or an origin story of the virus that lived in him, the doctors, the media and citizen bloggers are participating in the ongoing impact of the queer paradigm. The focus on the queer paradigm, instead of what Geary calls state intimacies, means that 'the structured inequality and violence that have made some bodies susceptible to viral infection: things like ghettoization, environmental toxicity, endemic untreated infections, lack of access to primary healthcare, mass incarceration, and other forms of state and social violence,' is what is not being talked about.
[27]
What Geary is putting forward is an idea that instead of thinking the epidemic primarily through the lens of people at risk and their behaviors, AIDS should be looked at through the factors, such as state structures, that put people at risk. What would it mean if instead of trying to guess how Rayford came to live with HIV, we looked at how he lived in his community and the supports and systems he lived within?  From there could we sketch a view of what health care looked like for him, and what it could have looked like for him? This is not just about Rayford. Twenty-eight years after Robert Rayford made front-page news, the myth of Patient Zero endures and continues to make an impact, while Rayford has largely been forgotten. With Rayford's story being lost, the story of other Black and Brown people who lived with HIV/AIDS before the AIDS crisis might also be lost or forgotten. How do we begin to see those who died of AIDS
before
AIDS?
Earlier this year at the Conference on Retroviruses and Opportunistic Infections (CROI), a team of researchers from the University of Arizona in Tucson led by Michael Worobey shared their assessment that by the 1970s, the epidemic in the United States 'already exhibited extensive genetic diversity - particularly in New York City.'
[28]
This builds off of decades of research that dates the epidemic to a spillover event of SIV to HIV, from a Simian to a Human, around 1908 in southeastern Cameroon. From there, the infection traveled via human connection, 'downriver, along the Sangha and then the Congo, to Brazzaville and Leopoldville. That from those
entrepôts
, it spread to the world.'
[29]
Almost all of the articles about the presentation at CROI include mention of Patient Zero, in part because the report the researchers released states, 'there is neither biological nor historical evidence that Patience Zero was the primary case in the US.'
[30]
Emails sent to Worobey inquiring about how Rayford fits into his finding have gone unanswered as of yet. Dr. Gottlieb, a hugely influential and highly respected leader within the field, and who was the first to report cases of (what would come to be known as) HIV, says that it is not that the researchers are choosing to ignore Rayford's life and death. Rather, it's that they don't know about Rayford. This, it seems, stems from the fact that news of Rayford's HIV-related death did not come through established channels at first. Due to drama worthy of its own scholarly article, the 1987 findings around Rayford's death bypassed the medical establishment's peer review process and instead went straight to the public via newspaper reports. Even though an article published in the 1988 edition of the
Journal of American Medicine Association
detailed the rigorous work that went into establishing that Rayford did indeed die of what can be understood as HIV-related causes, by then it was too late. Within the scientific community, Rayford's life and death is largely unknown. In the same way that this community needed to prove for itself that Patient Zero was a myth, it may also need time to re-establish the life and death of Rayford.  At best, for now within this scientific community, Rayford is understood as 'a strong case for a very early sporadic case of HIV-1.'
[31]
Meanwhile, I think something more urgent is at play when it comes to Rayford's life and death, something that is worth examining. What has been the impact of his story not being told upon the ongoing response to HIV/AIDS?
Context, Counter-memory, and the Patient 6 and 7: Where the story begins
It seems clear that Rayford's story, even in the limited circulation that it received in 1987, raised hard questions and did not provide solace, where as the story of Patient Zero confirmed what people wanted to believe about HIV and those living with the virus. While the myth of Patient Zero endures, so much so that even earlier examples its debunking are forgotten, Rayford, even within the AIDS movement, is largely unknown. Yet, it is important to state: telling Rayford's story is not about making Rayford the new Patient Zero. Rather, it is about Geary's strategy, and adding our stories to his list of structural violences.. This is what I had in mind last summer when I went to St. Louis to research Rayford's life. While I have yet to find much about Rayford per se, what I came back with was a larger sense of the context within which he lived and what it might mean now.
The Gateway Arch, formally known as the Jefferson National Expansion Memorial, broke ground in St. Louis on the banks of the Mississippi on February 1963 and opened to the public December of 1965. To make the arch, a low-income neighborhood populated mainly by Black people, had been razed with the promise that the arch would create jobs—a fitting bait-and-switch in the name of western expansion. By 1964 not a single Black person was working on the arch. Percy Green and a white ally, Richard Daly, stormed the arch in progress, and climbed up it. They were then forced down by police. Green got as flat as he could with the earth, making it harder for police to get a hold of him and arrest him. He gave up only when it was promised that Black people would get jobs on the site. His demands were met. Black people were hired on the site. In response, a team of white workers walked off stating they did not want to work with the Black workers. Around this time, Ivory Perry staged one-man die-in on St. Louis's main streets to raise awareness of police brutality; he had successfully lobbied local officials to acknowledge the relationship between local child mortality and lead poising. In 1969, Bertha Gilkey led a rent strike along with 20,000 public housing tenants against the mismanagement of municipal agencies and the intolerable living conditions of St. Louis high-rises. St. Louis, a city that had escaped the 1960s without a race riot per se, had Black people in the street speaking truth to power, with poor and working class Black people moving folks progressively forward. Amid the tumult, and in the shadow of the arch's construction site, Robert Rayford grew up, perhaps even watching as primarily white workers welded together slabs of metal, designed to collide smooth in the sky.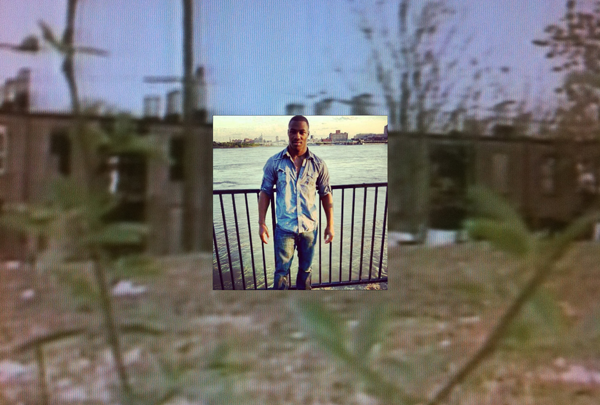 The city of St. Louis is part of the same web of counties as Ferguson. There is only an 8-mile distance between the house on Delmar Street where Robert Rayford grew up, and Canfield Drive where Michael Brown was murdered by police in 2014. Less than 100 miles away, in the other direction on Delmar Street, is the correctional facility where 23-year old Michael Johnson began his 30-plus-year prison sentence on HIV non-disclosure criminalization charges.
[32]
This trinity of young Black men respectively murdered (Brown), forgotten (Rayford), and imprisoned (Johnson) form a foundation from which we can think about the long moment of state intimacies that connects the reduced life chances of minoritized lives.
[33]
With this in mind last summer, I helped to create an event called
WISH YOU WERE HERE
with local activists; folks from various communities came together to talk about St. Louis' history, about life in the city, write letters to Michael Johnson in prison, and/or make creative work responding to the life and death of Robert Rayford and Mike Brown.
The letters we wrote to the dead were inspired by the work of influential feminist scholar Emilie Townes and her notion of counter memory, which she says can:
[provide] hope in the midst of degradation, and strength to continue to put one foot in front of the other in movement for justice. Counter memory has the potential to challenge the false generations of gross stereotypes often found in what passes for "history" in the United States.[34]
Counter memory places substance, creativity and story where there has been nothing, silence, misinformation or even lies. When thinking about the lives of Brown, Rayford and Johnson, community-generated content is what will allow for the sharing of information, the generation of ideas and solutions, and the making of myths from which further truths can be extracted. Theologian Rudolph Bultman suggests that the stories we tell say more about the life and times in which they were constructed than the content they disseminate.
[35]
Myths, stories and lies deconstructed tell us about the circulating anxieties and information available at the time of their creation. This is valuable information for people in the future; as important as—if not more important—than facts.
WISH YOU WERE HERE
was an opportunity to make a counter memory of the connections between Rayford's life, HIV criminalization and the Black Lives Matter movement, adding to the organizing work that was already happening. It was also an opportunity to make connections among participants. Sitting around the table, I shared Geary's idea of 'state intimacies,' which for me is a way to take the focus away from the questions of how Rayford contracted HIV, Brown putting his hand on Officer Wilson's vehicle, or Johnson disclosing. This, in addition to  others conversations I had that summer, made it clear that the stories we tell matter. And, the stories we don't tell also have their impact.
What becomes clear when you dive into the territory of counter memory is that Rayford is not alone in being forsaken. In her ACT UP Oral History interview, Betty Williams talks about the street-related shelter work she did in New York before the AIDS epidemic was known and how people would be sick with 'something called junkie pneumonia,' or 'something called the dwindles that addicts got.'
[36]
Similarly, dancer Floyd Dunn writes in
Other Countries, Volume 2
, that it is clear that HIV had been around longer than the experts were saying; he remembers as far back as the late 1970s that his Black male gay friends were 'suffering from drastic weight loss, swollen lymph glands….'
[37]
Presently, after a tip from a long-term ACT UP member, I am working with the New York City Department of Health to find information about how the City went back and re-examined the cause of death of several people, aware after the fact that they might have died of HIV/AIDS related causes.
These untold stories are up against an entrenched narrative of when AIDS commenced and with whom. The article, 'Pneumocystis Pneumonia --- Los Angeles' in the June 5, 1981 edition of the CDC's
Morbidity and Mortality Weekly Report (MMWR)
, is often cited as the start of the AIDS crisis in the United States, along with
The New York Times
July 3rd article, 'Rare Cancer Seen in 41 Homosexuals.' Written by Dr. Gottlieb, the
MMWR
begins, 'in the period of October 1980 to May 1981, 5 young men, all active homosexuals, were treated for biopsy-confirmed Pneumocystis carinii pneumonia…'
[38]
There is no doubt that these are vital historical documents but maybe we need to start thinking of them less as telling us the start of the story and more as places to start in order to look further back into history. Along the way we can ask, what is it about the five to fourty-one gay men that allowed the virus to be seen, when it has become clear that HIV was circulating long before 1981?
While I spoke to Dr. Gottlieb about these men, he shared what led him to write the article: 'I remember those five patients more clearly than patients I saw last week.'
[39]
It was clear to him that something was happening and that he would have to to take action. As is the protocol, he filed the article and from there he was in communication with doctors from around the country dealing with similar cases. Over the phone, I asked him what the race of the men was. In all the literature, their age, gender and health is discussed, and their homosexuality emphasized (Patton and Geary may suggest over emphasized), but their race is never mentioned. He confirms what I had suspected, the five men where white. As is often the case in the United States and elsewhere, when race is not mentioned it is because white is understood as the default. (Based on the queer paradigm, this seems even truer with subjects marked as homosexuals). In our conversation, Gottlieb also mentioned the following two men he saw with similar illnesses as the first five were Black: a gay African American man, and a heterosexual man from Haiti. I asked him why he thinks race was never reported on in the early cases of HIV, be it the overwhelming whiteness of the early patients or the fact that some were people of color. He considered my question for a moment and then helped me understand that at the time, race was not something that was ignored: it simply was not seen as something that needed to be noted. What (almost) all the patients had in common was their sexuality. In the face of the unknown illness impacting the lives of these men, homosexuality was a clue, a match struck in the darkness of the unknown. With this information what becomes clear is that homophobia impacted how the government and general public reacted to HIV/AIDS. What is also true is that because of the men's whiteness and presumed whiteness, their sexuality was absorbed into the larger story and thus their suffering seen. This is not true for the Black and Brown people living with AIDS before AIDS. No alarm bells went off when they came into doctor's offices and hospitals wasting away and dying. Was their suffering too commonplace? Was their premature death expected and so went unnoticed?
While we can't deny the role homophobia played (and continues to play) in reducing life chances for millions of people across the world impacted by HIV, we can consider how race trumped sexuality when it came to the health of white men in the earliest days of the known epidemic. The story of AIDS currently begins with white suffering, and as ethicist Traci West helps us understand, this has largely informed our ethics and actions ever since.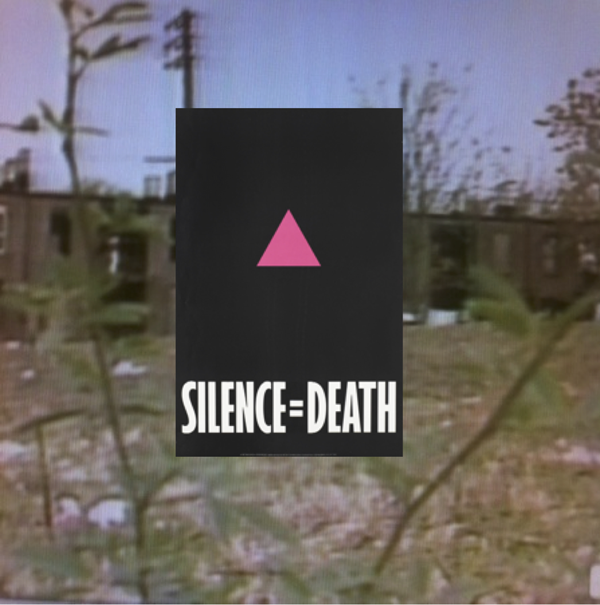 The story we tell about AIDS in America is that the United States government failed to address it due to the pervasive homophobia of the Reagan administration. True. What is also true is that the virus that came to be known as HIV had been circulating in other minoritized communities—communities of color, people who do drugs, and those living in poverty and without housing—long before it was noticed in homosexuals in New York, Los Angeles, and San Francisco. We don't know how to tell the history of AIDS
before
AIDS because we don't know it yet and we don't know how to hear and share what we do know. Instead, we keep repeating the history we think we know to be true, the one that starts in 1981.
The history of HIV/AIDS presently and consistently begins with a montage of news clips and headlines illustrating the earliest days of the epidemic. The
MMRW
and
The New York Times
headlines are often referenced as are images of vials of blood and of frail white men (read: gay) in wheelchairs, with visible Kaposi Sarcoma lesions. This is a cinematic effect of rooting the story in what some may call historical accuracy, and providing context for the story to be told. But this is not the history of HIV/AIDS; it is the history of our response to HIV/AIDS. And in this history, race is not interrogated, whiteness and presumed whiteness is offered without commentary and homosexuality is emphasized.  Along the way patients six and seven, Robert Rayford, the folks Williams and Dunn mention, and all of the people who may have died of AIDS
before
AIDS go unmentioned, their memories forsaken for a streamlined narrative rooted in white supremacy. It is this foundation that makes it possible for the myth of Patient Zero to thrive while Rayford's life remains unknown. This is what makes it possible for an art exhibition that bills as an exploration of
the whole spectrum of artistic responses to AIDS
to fail to include a reasonable ratio of Black artists. When TAC staged their die-in at the Tacoma Art Museum, they refused a story that made them and those that came before them invisible. With their bodies, their tweets, and their activism, they ushered in an ethic not rooted in erasure, but in embodied visibility.
---
[1] Media Release, Tacoma Art Museum, 31 July 2015, http://www.tacomaartmuseum.org/wp-content/uploads/2014/11/MEDIA-RELEASE-Art-AIDS-America_Aug-28-update.pdf (accessed 2 July 2016).
[2] 'HIV Among African Americans' Center for Disease Control and Prevention, http://www.cdc.gov/hiv/group/racialethnic/africanamericans/ (accessed 3, July 2016).
[3] Geary, Adam. Anti-Black Racism and the AIDS Epidemic: State Intimacies (New York: Palgrave MacMillian, 2014), 1.
[4] Kerr, Theodore. 'Erasing Black AIDS History,' The New Inquiry, http://thenewinquiry.com/features/erasing-black-aids-histories/ (Accessed 2 July 2016).
[5] A paper issued by the Swiss Federal Commission for HIV/AIDS which stated: 'an HIV-positive individual not suffering from any other STD and adhering to antiretroviral therapy (ART) with a completely suppressed viremia […] does not transmit HIV sexually, i.e., he/she cannot pass on the virus through sexual contact.' See: Vernazza, Pietro, Bernard Hirschel, Enos Bernasconi and Markus Flepp, 'HIV-positive individuals not suffering from any other STD and adhering to an effective antiretroviral treatment do not transmit HIV sexually' Bulletin des médecins suisses, 89:5, 2008.
[6] See A Time of AIDS. VHS. Directed by George Carey, Anne Moir, 1992.
[7] Palmer, Tyrone. 'Under the Rainbow', The New Inquiry, (<http://thenewinquiry.com/essays/under-the-rainbow/> , (accessed 1 June 2016).
[8] West, Tracy. Disruptive Christian Ethics: When Racism and Women's Lives Matter (Louisville: Westminster John Knox Press, 2006).
[9] 'Rayford Clip,' ABC Nightly News. ABC TV. New York, November 2, 1987.
[10] Crewdson, John. 'Area Teen May Have Died of AIDS — In 1969,' St. Louis Post Dispatch, 1987, 1.
[11] Garry, Robert F. 'Documentation of an AIDS Virus Infection in the United States in 1968,' JAMA, 1988, 2085 - 2087.
[12] 'Rayford Clip,' 1987.
[13] Garry, 1988, 2085 - 2087.
[14] Crimp, Douglas. "How to Have Promiscuity in an Epidemic," October, Vol 43, 1987, 237-271.
[15] Brier, Jennifer. 'Class 4: And the Band Played On: Randy Shilts's History of the American AIDS Epidemic,' National Institute of Health, U.S. National Library of Medicine, https://www.nlm.nih.gov/exhibition/survivingandthriving/education/higher-education-patient-zero-class4.html, (Accessed 2 July 2016).
[16] 'The Man Who Gave Us AIDS.' New York Post, 1987, 1, 3.
[17] Sapatkin, Don. 'AIDS Patient Zero was a publicity strategy, scholar writes,' philly.com, 2013, http://articles.philly.com/2013-04-23/entertainment/38738614_1_aids-policy-flight-attendant-randy-shilts, (Accessed 2 July 2016).
[18] People, May 30, 1988 Vol. 29 No. 21.
[19] Patton, Cindy. 'Heterosexual AIDS Panic: A Queer Paradigm,' Gay Community News, 1985, 6.
[20] Dugas' identity is further scrutinized due to the fact that he was French Canadian, another layer of 'other' within the context of Canada and beyond. Failing to note his whiteness within the larger story of AIDS is to let race go unnoticed, and failing to note his identity as a French Canadian is a failure to consider how his foreignness even within his place of birth enabled him to be made into a globetrotting virus carrier that could be used to stigmatize and criminalization people living with HIV.
[21] In 2005 New York State launched HIV Stops With Me. They citied their goals as: 'to empower people living with HIV to become active participants in the effort to stop the epidemic and decrease transmission, to link HIV-positive people with care and services and to increase the self-esteem of HIV-positive people, which will lead them to have more concern for their health and staying well.' See: https://www.health.ny.gov/press/releases/2007/2007-06-22_hiv_stops_with_me.htm
[22] Crewdson, 1987, 8.
[23] Garry, 1988, 2085 - 2087.
[24] Ibid.
[25] Crewdson,1987, 18.
[26] Ibid.
[27] Kerr, Theodore. 'Anti-Black racism has been central to the structuring of HIV vulnerability in the US and globally,' VisualAIDS.org, https://www.visualaids.org/blog/detail/anti-black-racism-has-been-central-to-the-structuring-of-hiv-vulnerability, (accessed 2 July 2016).
[28] Belluz, Julia. 'This new research rewrites the history of HIV in America,' VOX, March 5, 2016, http://www.vox.com/2016/3/5/11163582/hiv-aids-patient-zero, (Accessed 2 July 2016).
[29] Quarmmen, David. 'The Chimp and the River: How AIDS Emerged from an African Forest' (New York: W.W. Norton & Company, 2015), 125.
[30] Belluz, (Accessed 2 july 2016).
[31] Phone Conversation with Dr. Gottlieb, May 2016.
[32] Michael Brown was an eighteen-year-old Black teenager who was shot and killed on August 9, 2014 by a white Ferguson police officer. His body was left by authorities for four hours in the August heat. Area residents began tweeting about his murder immediately. The popular Black Lives Matter protest chant, "Hands Up, Don't Shoot" is rooted in the reports that even though Brown raised his hands in surrender, he was still shot. Brown's death further catalyzed the black lives matter movement that grew out of the acquittal of Trayvon Martin's murderer. On November 24, 2014 the St. Louis County grand jury announced that it would not indict the white police officer who killed Brown, which resulted in further civil disobedience in Ferguson and around the world.
[33] Michael Johnson was a 23-year-old collage wrestler when news of his arrest on HIV criminalization charges went national. Johnson was sentenced to thirty years on a felony conviction of recklessly transmitting HIV without disclosure, and thirty-and-a-half years on four lesser convictions of recklessly exposing others to HIV without disclosure. The sentences were ordered to run concurrently, resulting in an overall sentence of thrity-and-a-half years. His case has been taken up by community as a symbol of the harmful and counter productive nature of HIV criminalization laws. For many people the fact that Johnson is black and his accusers are white is important, as is the fact that the parties involved are gay, resulting in him not able to get a fair trail in a court of law or the court of public opinion.
[34] Townes, Emilie. 'Womanist ethics and the cultural production of evil,' (London: Palgrave Macmillan, 2006), 47.
[35] Bultmann, Rudolf. 'New Testament and Mythology,' in Bartsch, Hans Werner (ed.). Kerygma and Myth: A Theological Debate, (London: SPCK, 1953).
[36] William, Betty. 'Interview of Betty Williams,' ACT UP ORAL HISTORY, 23, 2008, http://www.actuporalhistory.org/interviews/images/bwilliams.pdf (accessed 2 July 2016).
[37] Dunn, Floyd. in B.Michael Hunter (ed.). Sojourner: Black Gay Voices in the Age of AIDS (Vol. 2), (New York: Other, Countries Press, 1993), 65.
[38] Gottlieb, Michael. 'Pneumocystis Pneumonia --- Los Angeles, Center for Disease Control, http://www.cdc.gov/mmwr/preview/mmwrhtml/june_5.htm, (accessed 2 july 2016).
[39] Phone Conversation with Dr. Gottlieb, May 2016.
---
Theodore (Ted) Kerr is a Brooklyn-based writer and organizer whose work focuses on HIV/AIDS. He was the programs manager at Visual AIDS and will receive a Masters of Arts from Union Theological Seminary where he researches Christian Ethics and HIV.